KIND NOTES
Please respect intellectual property rights by providing links, citing sources, and crediting inspiration where appropriate: all of the images on Absolutely Ladylike were sourced, edited & formatted specifically for this site. Please do not use anything without linking back to Absolutely Ladylike

Friday, April 3, 2009
10:40 AM | Posted by Absolutely Ladylike
|
Edit Post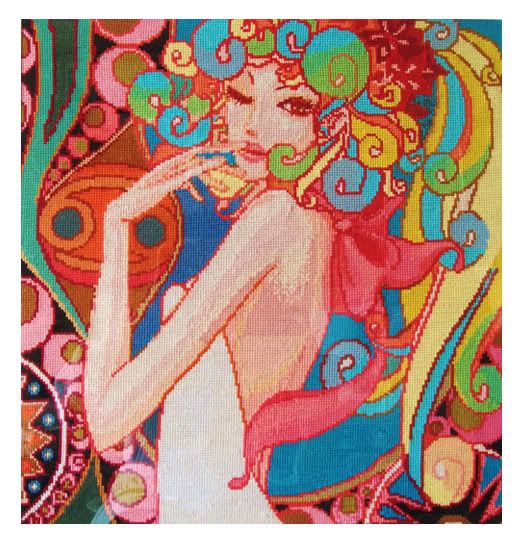 The reason I fell in love with

cross stiching

(or tapestry, I dunno please help me out with the correct english expression) is this picture. Since I've seen it in the shop I'm in

love

with it. So I've had to buy it (as a motivation of course) and I started to make my

first

cross stiching picture last week. It's a smaller one than this (this one is 45cm x 45cm), but it's a big challenge for me. I will

post

a picture about it as soon as I'm finished (hopefully next week). If you have any good

tips

or advices about cross stiching please

hit

me.