KIND NOTES
Please respect intellectual property rights by providing links, citing sources, and crediting inspiration where appropriate: all of the images on Absolutely Ladylike were sourced, edited & formatted specifically for this site. Please do not use anything without linking back to Absolutely Ladylike

Monday, May 18, 2009
11:50 PM | Posted by Absolutely Ladylike
|
Edit Post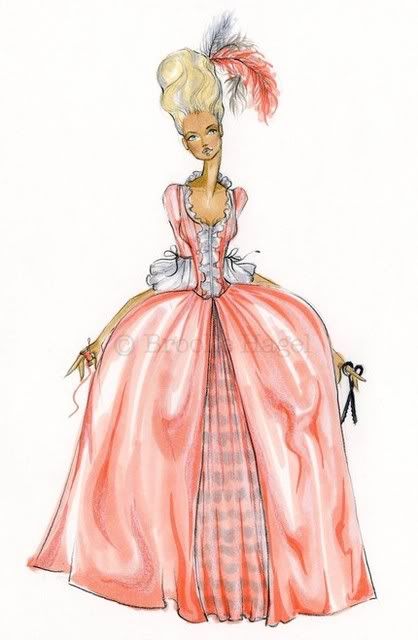 I purchased my first thing on Etsy. I fell in love immediately with this gorgeous

Marie Loves Fashion

draw from Brooklit's Shop. I've decided I will frame Marie and after I've found an honor place to her in my home, I will take a photo and will send it to the artist.


Such a perfect match is this beautiful pink sofa with my Marie. You can find it on Sarah Jane Studio's.

Also

my next target is this lovely corset draw from Wakeupsleep.


My other

favourite was the Pendantic shop. Offering lovely and unique handmade scrabble pendants in a range of styles and colours. They only cost $5.50.
Loved the

Betty Davis

Eyes...


...or this with the bird...


The

absolut

favourite was this one with the funny question about Barbie.


My beloved friends and readers. Thank you so much for the lovely comments and support. Right now I'm dealing with many problems about internet connection and computer. Hopefully things will be back to normal in a couple of days so I can return your kindness. Thanks for understanding. Much love: Evi