KIND NOTES
Please respect intellectual property rights by providing links, citing sources, and crediting inspiration where appropriate: all of the images on Absolutely Ladylike were sourced, edited & formatted specifically for this site. Please do not use anything without linking back to Absolutely Ladylike

Friday, May 15, 2009
9:00 AM | Posted by Absolutely Ladylike
|
Edit Post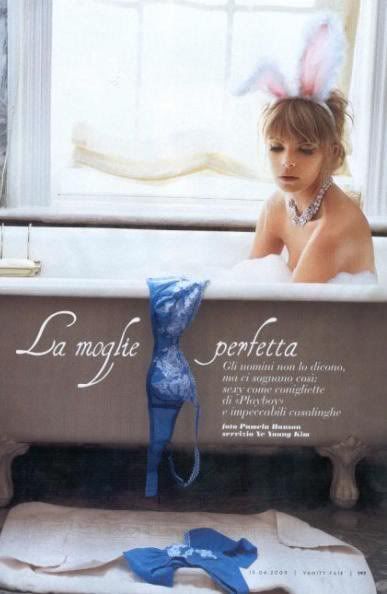 This weekend

, instead of sitting in a bubble bath wiht big bunny ears, and be surrounding by gorgeous lingeries...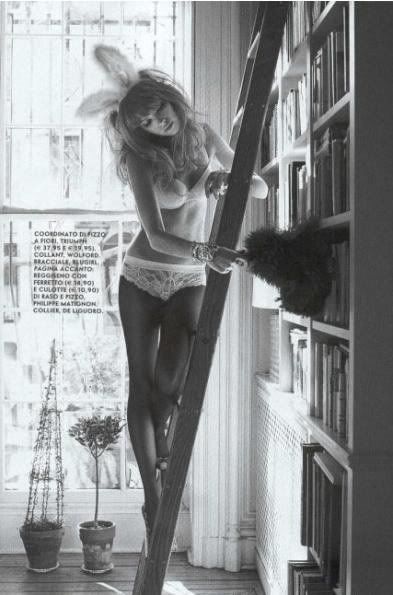 ...

most likely

I will do this...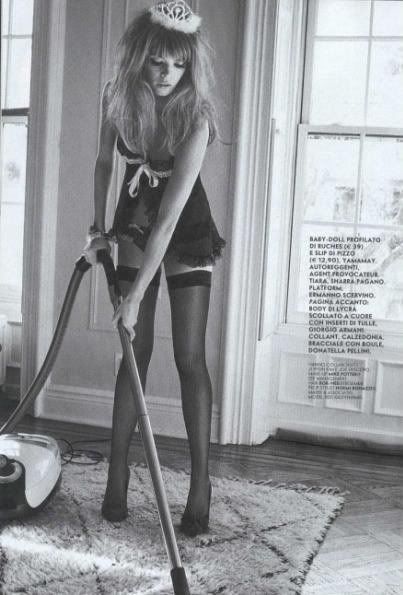 ...and this.

Of course

without luscious bunny ears, princess tiaras or killer tights. Just me, my housecoat and the vacuum cleaner...
Have a Romantic Weekend Dears!
(Oh I wish I could do just this all weekend)


Images: Kastyn Reid for Vanity Fair Italy, via Fashion Pulse