KIND NOTES
Please respect intellectual property rights by providing links, citing sources, and crediting inspiration where appropriate: all of the images on Absolutely Ladylike were sourced, edited & formatted specifically for this site. Please do not use anything without linking back to Absolutely Ladylike

Saturday, June 20, 2009
11:50 PM | Posted by Absolutely Ladylike
|
Edit Post
In the weekend I couldn't help but wonder:
Where all those dirty laundries are coming from?

Even if washing is one of my favourite housework sometimes I feel enough is enough. Are we that dirty? Really?

(In this subject I really like to hear those ladies opinions who has kids, cause I just imagine the amount of laundry they have every week...

Yes Ladies this is the place you can complain, get it out now!)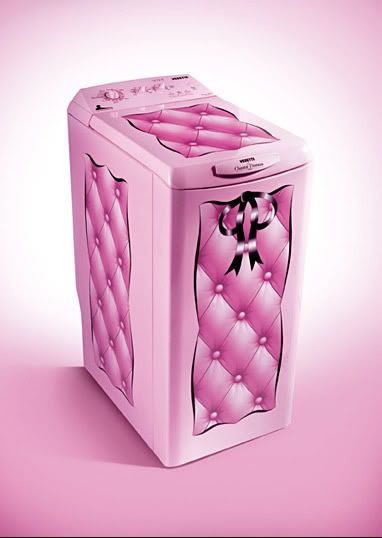 And of course swinging around dirty laundries I can't help not to think about how beautiful it would be to have one of the 300th Limited Edition Chantal Thomass washing machine (released in 2007). Isn't it gorgeous?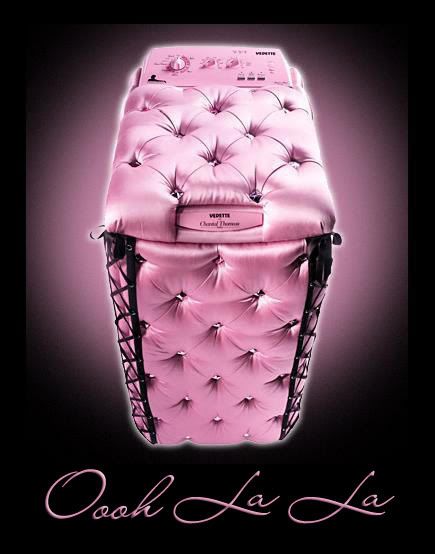 Look at the bright side of not having this pink beauty: With a normal washing machine at least I have a chance, sometimes Man will accidently turn on a program, so I just have to do the rest of the 99% laundry every week. There is no chance Man would use this pink miracle(ever)...

Images via Frou Frou Fashionista Luxury Lingerie Blog , and ABC.com. Visit Chantal Thomass: http://www.chantalthomass.fr/.