KIND NOTES
Please respect intellectual property rights by providing links, citing sources, and crediting inspiration where appropriate: all of the images on Absolutely Ladylike were sourced, edited & formatted specifically for this site. Please do not use anything without linking back to Absolutely Ladylike

Monday, July 13, 2009
12:50 PM | Posted by Absolutely Ladylike
|
Edit Post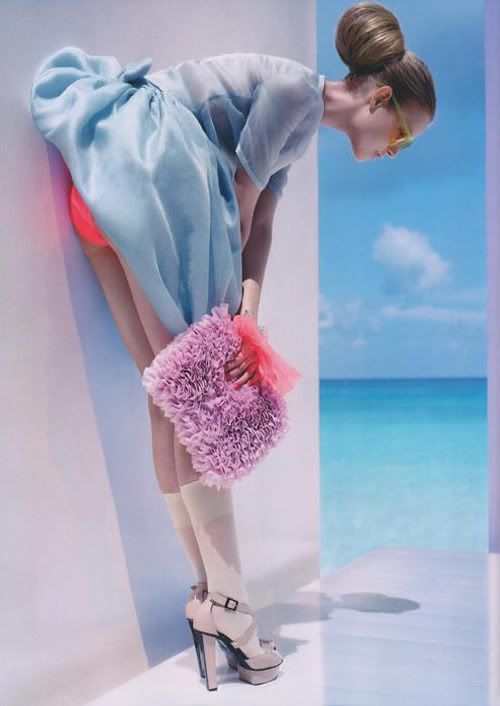 "Light and Fantastic". I adore this British Vogue editorial from February 2008. It's definitely my world. So summer so good. I love the colors, accessories, shoes, love the hairstyle...I just love everything about it. Do you?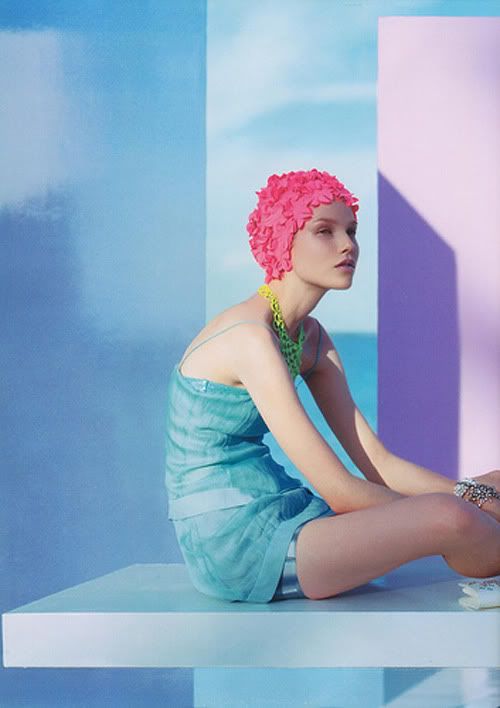 Photographer: Javier Vallhonrat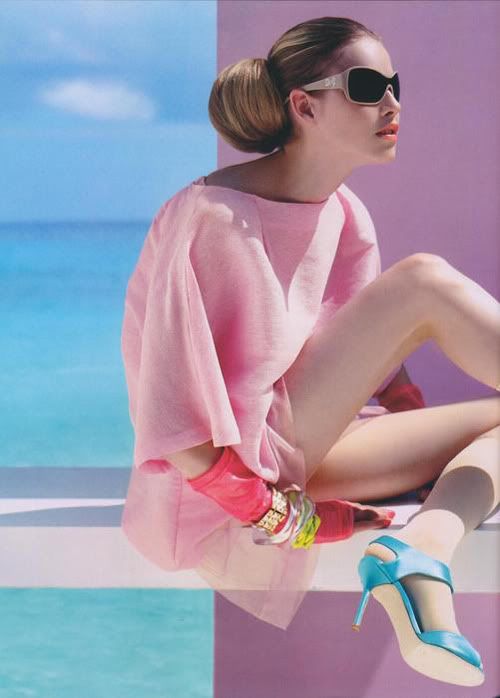 Summer, I love you!
Ps: I'm still in China. My flight was cancelled yesterday so I will go tonight. I believe that everything has a reason...See you later this week from Europe. Love, Evi.