KIND NOTES
Please respect intellectual property rights by providing links, citing sources, and crediting inspiration where appropriate: all of the images on Absolutely Ladylike were sourced, edited & formatted specifically for this site. Please do not use anything without linking back to Absolutely Ladylike

Saturday, May 15, 2010
10:00 PM | Posted by Absolutely Ladylike
|
Edit Post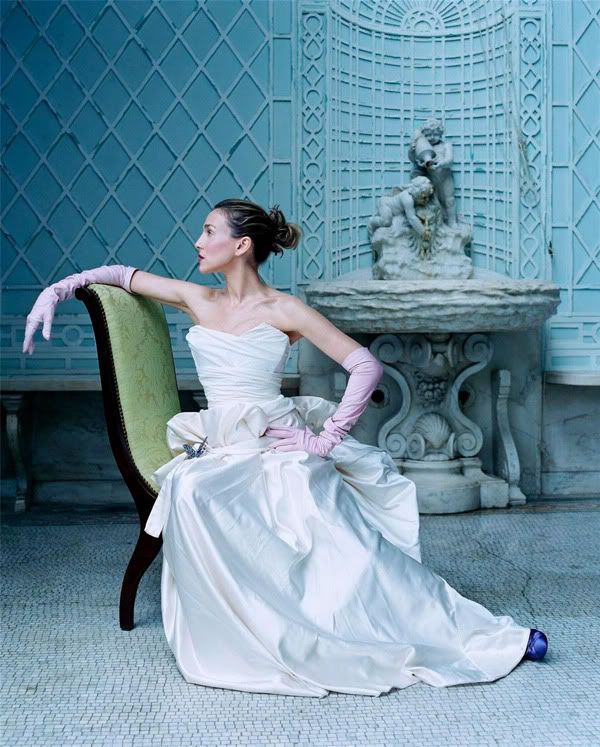 Believe it or not

today was the first time I've watched the official trailer of Sex and the City 2. I must say I'm more excited than ever. Besides all the glamorous outfits and fabulous shoes, we certainly can expect some delicate twists in the story as well. And you know what? This movie just can not disappoint me. Cause it's really not about the story, it's about those terrific characters: Carrie, Samantha, Charlotte and Miranda. If you fall in love with them once you'll just love them forever.

Only 12 days left...
SARAH JESSICA PARKER & SEX AND THE CITY RELATED /MUCHO/ LINK LOVE:
Hope you're having a

lovely weekend

, my dears. Thanks for the love and see you on Monday!

Image: Sarah Jessica Parker by Steven Meisel /but to be honest I'm not sure/.