KIND NOTES
Please respect intellectual property rights by providing links, citing sources, and crediting inspiration where appropriate: all of the images on Absolutely Ladylike were sourced, edited & formatted specifically for this site. Please do not use anything without linking back to Absolutely Ladylike

Wednesday, May 5, 2010
6:17 PM | Posted by Absolutely Ladylike
|
Edit Post
...these creations

, hairstyles, make up and jewelries. What do you think? Found it on the very talented photographer Jamie Nelson's homepage and I'm desperate to know more...
I would really like to know who is the

designer

and

stylist

.../hit me with details please if you know more about these shots/.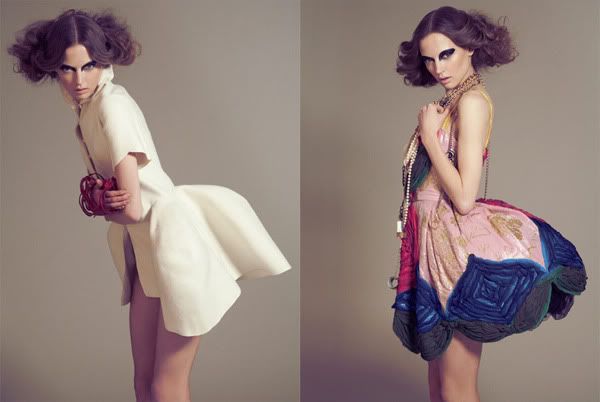 By the way I

arrived safely

to Norway. My trip was actually not too bad at all and I just rewarded myself with a new enchanting flowery fragrance from Guerlain /don't you just love being lost in those shiny duty free shops?/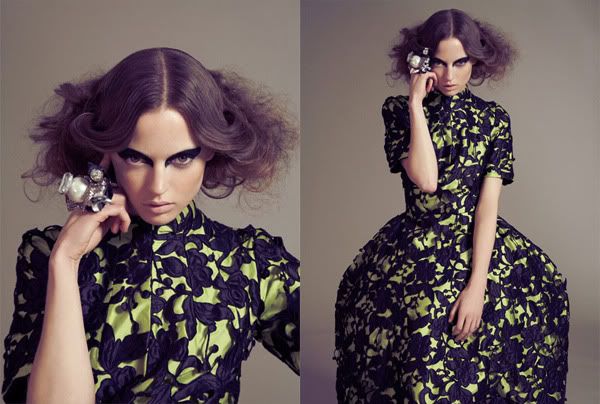 It was so nice to read your lovely messages when I opened my blog today,

many many thanks

for that! I'm also happy for seeing new followers here and on Facebook. Welcome and thanks, thanks, thanks. Please don't forget that I'm pretty busy this week, so maybe it will take some time until I catch up with you dear friends.
Hope you're having a wonderful week so far.