KIND NOTES
Please respect intellectual property rights by providing links, citing sources, and crediting inspiration where appropriate: all of the images on Absolutely Ladylike were sourced, edited & formatted specifically for this site. Please do not use anything without linking back to Absolutely Ladylike

Friday, June 11, 2010
9:26 PM | Posted by Absolutely Ladylike
|
Edit Post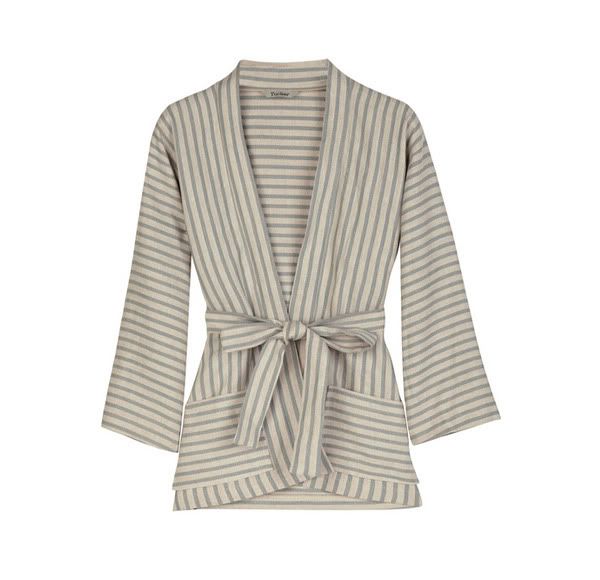 I know it's June and it's hot

/finally here in Budapest too/ but I just couldn't resist for this simple yet beautifully sophisticated light blue and cream striped linen jacket. Not to mention this ultra chic Louboutin pumps. What do you think?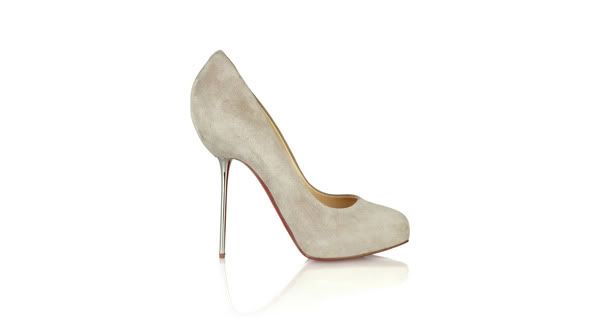 Sorry for the lack of post this week...it's summer...and

many thanks

for the lovely comments dear friends...it means a lot and I'll visiting your blogs this weekend.
This crepe wrap dress is on sale now and I can't have enough of its beauty. This wool playsuit reminds me of my neglected diet...and I often imagine what if...Valentino is my love...and this gorgeous bow detailed T-shirt is not an exception. And at least but not last inspirational outfit posts from my very fav French girls here and here /I'm crazy for her clutch and glasses in this post/. Happy weekend!