KIND NOTES
Please respect intellectual property rights by providing links, citing sources, and crediting inspiration where appropriate: all of the images on Absolutely Ladylike were sourced, edited & formatted specifically for this site. Please do not use anything without linking back to Absolutely Ladylike

Sunday, July 25, 2010
11:37 PM | Posted by Absolutely Ladylike
|
Edit Post
...which I wish was mine.

Sandra Foster turned a Catskills hunting cabin into the

romantic Victorian cottage

she had always wanted. She renovated the 9-by-14-foot cottage, an old hunting cabin, herself. The cost of renovating and furnishing was $3,000. Many of the furnishings were flea market finds...sighs...loving every little detail.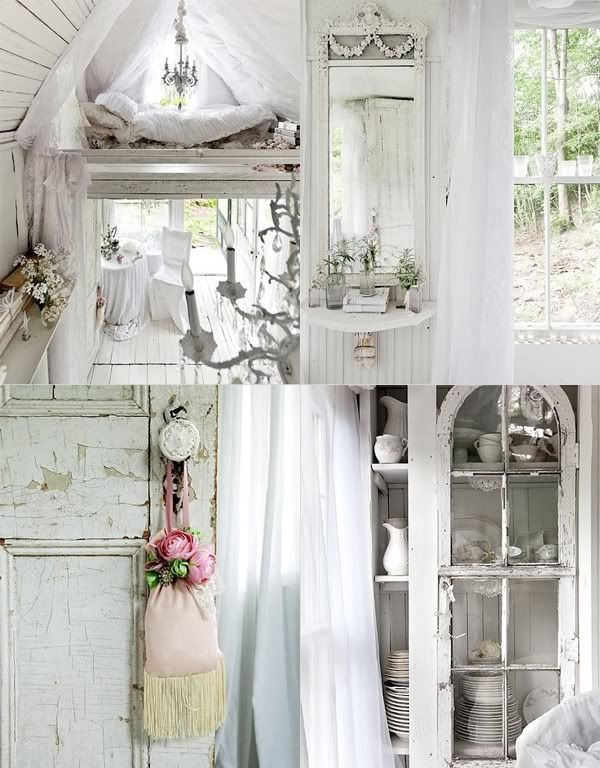 What do you think?

By the way, beautiful summer days

goes painfully quickly my dears...hope you enjoy every minute of it.